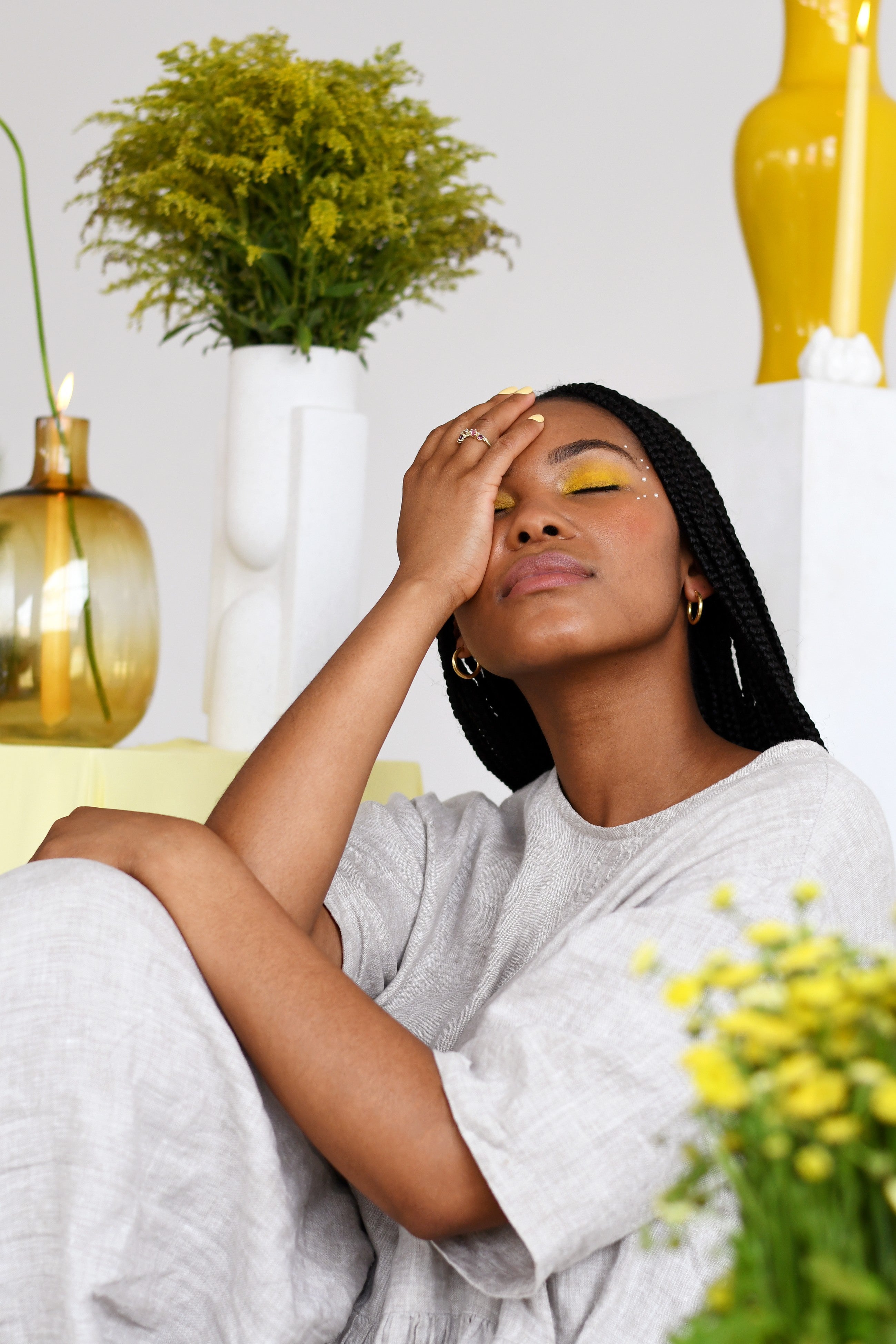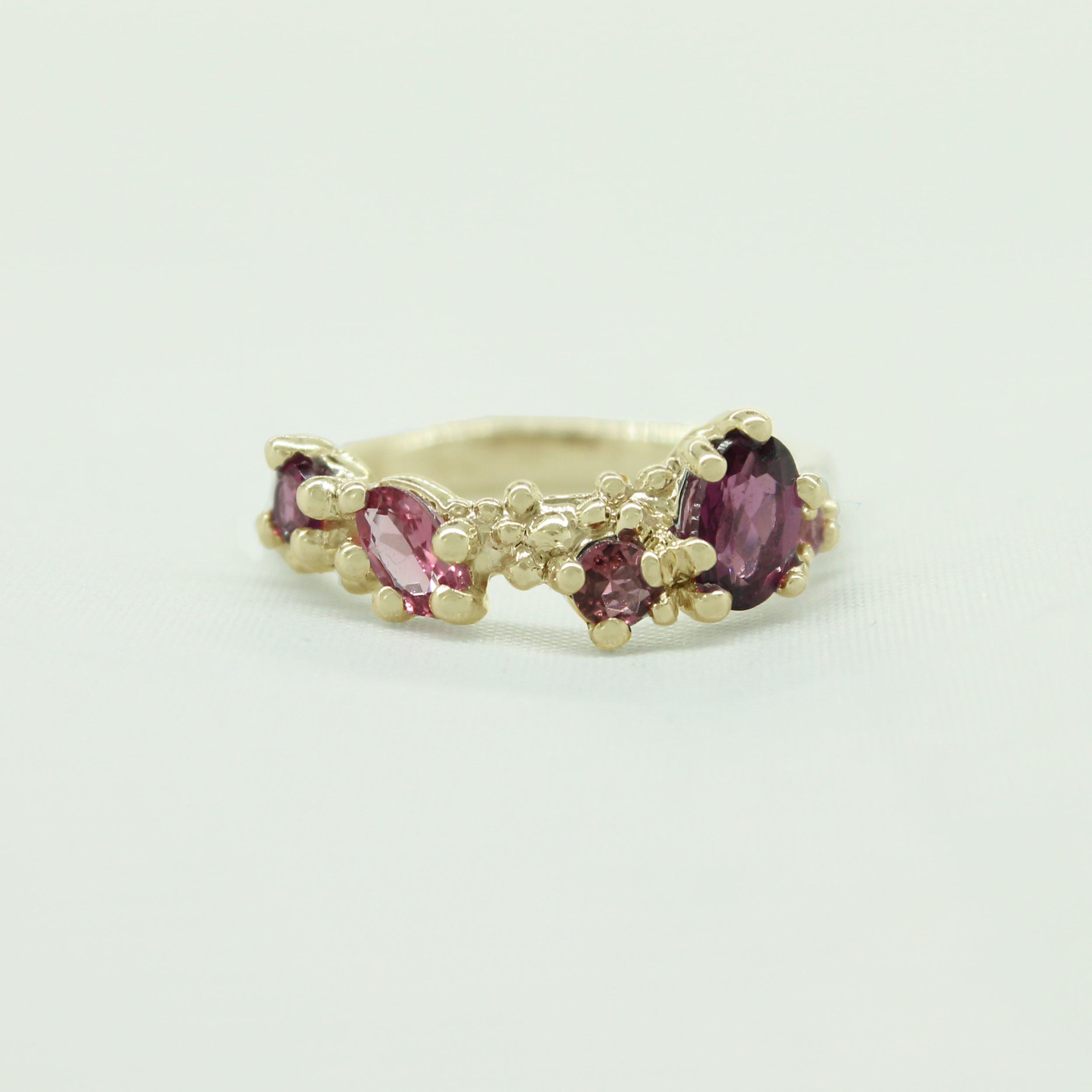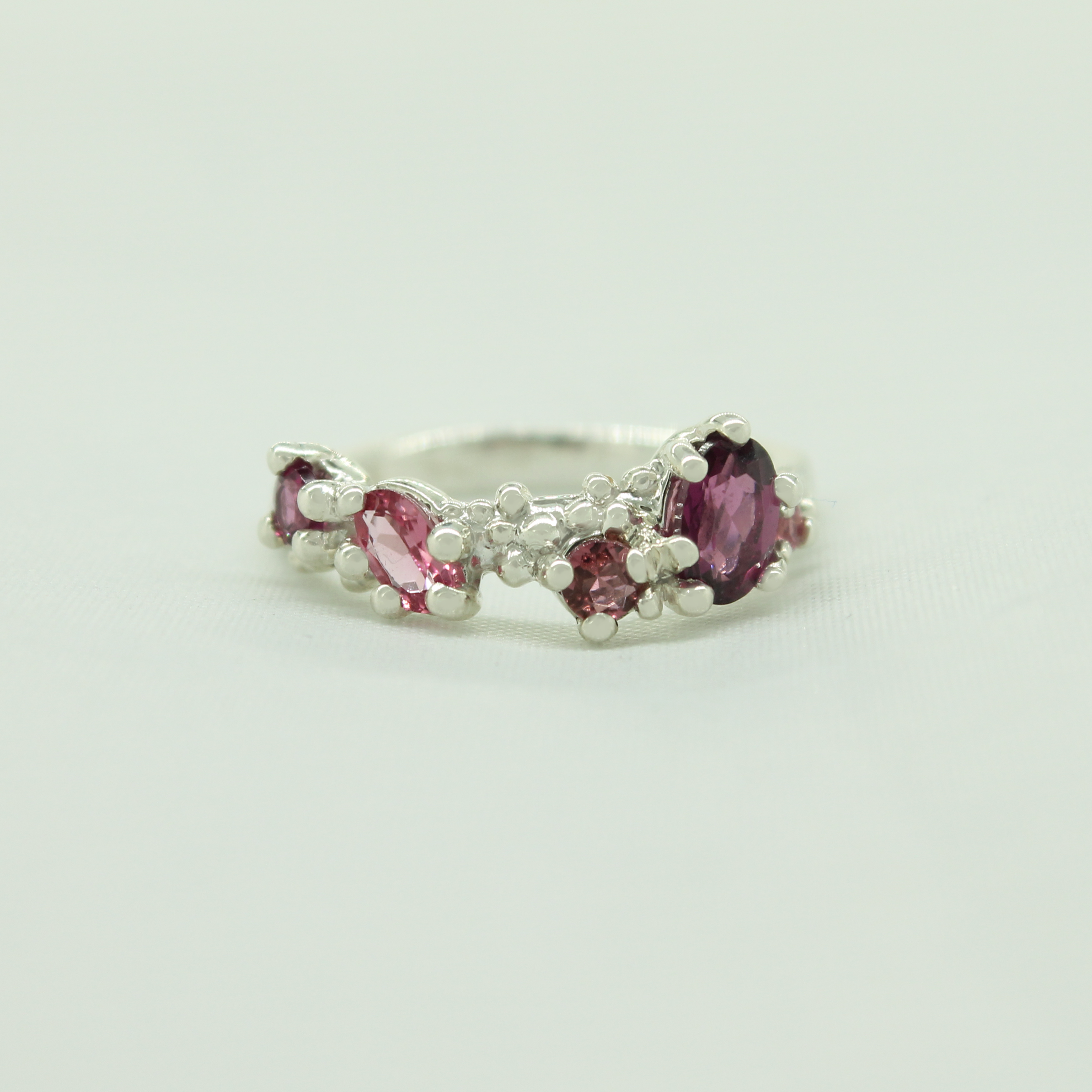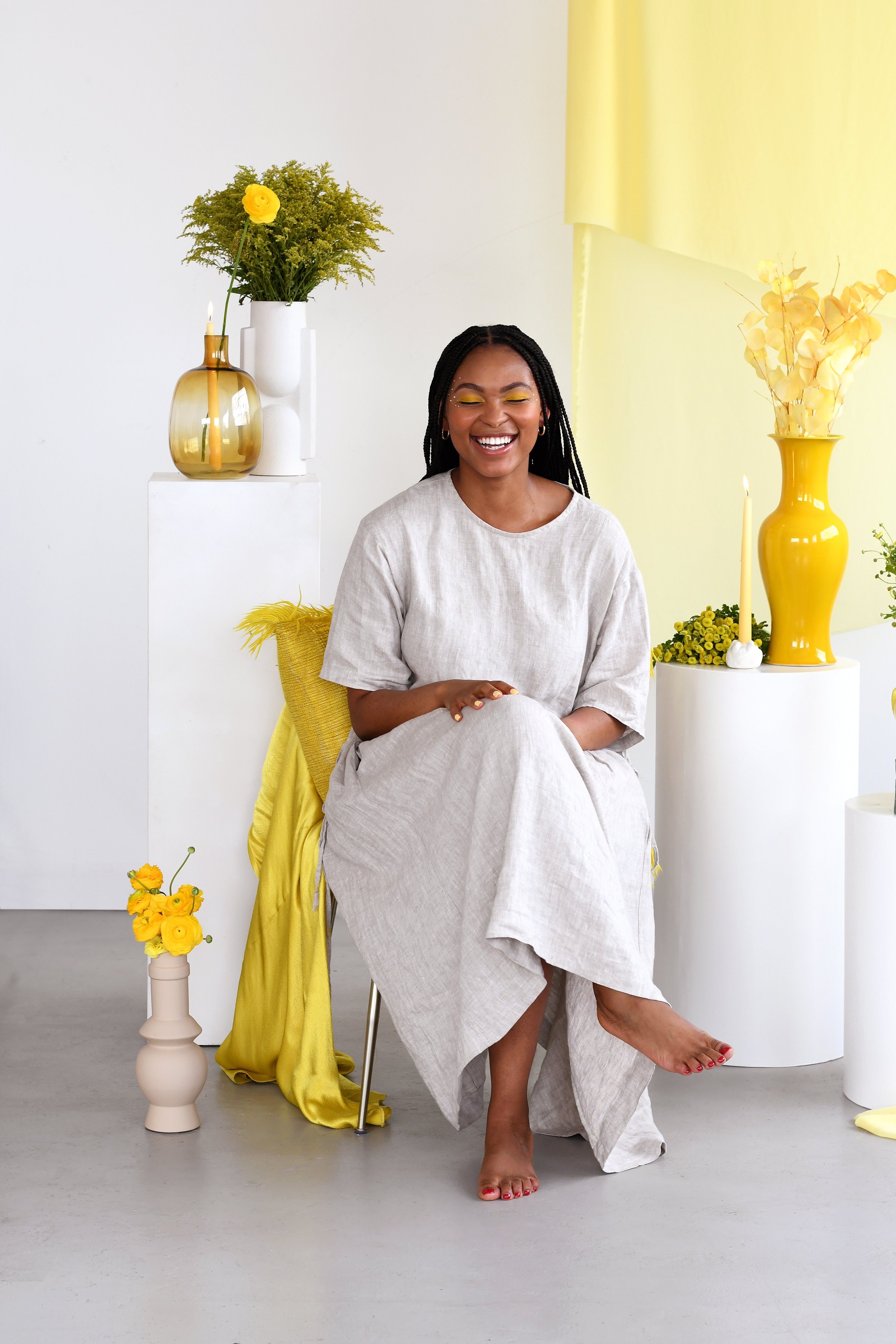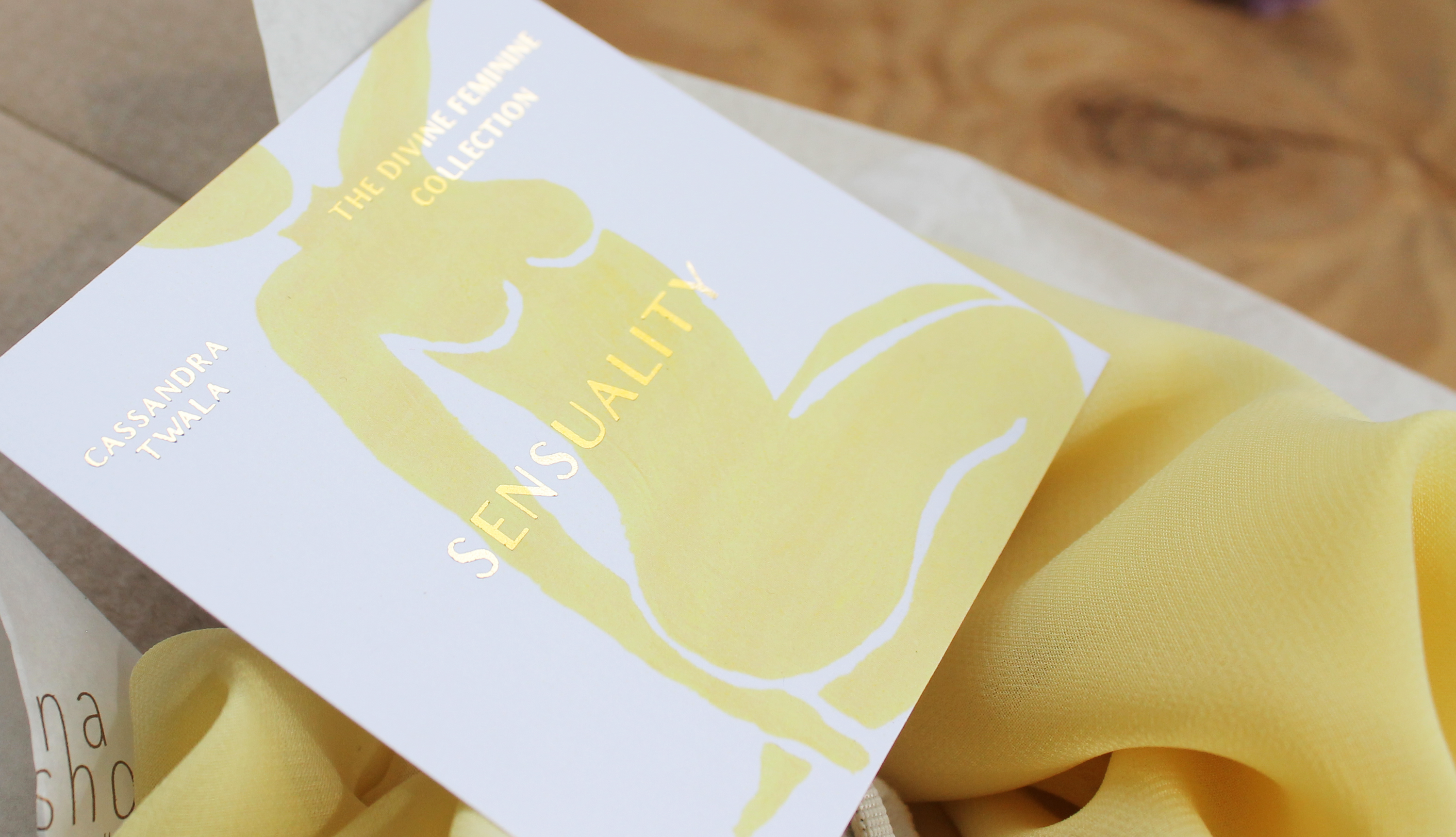 Introducing Sensuality by Cassandra Twala 💛
"To be sensual, I think is to respect and rejoice in the force of life, of life itself, and to be present in all that one does, from the effort of loving to the making of bread" - James A Baldwin 

Starring our goddess @cassandratwala who believes in always listening to your body, trusting your gut and seeing the beauty in everything - however it might show up. 🌼 sensuality and the luxurious feeling of a bursting fig inspired this piece: available in solid 9ct yellow gold or sterling silver, alive with texture and delicious detail, and set with 5 oval and round gemstones (rhodolites, garnets and pink tourmalines) - need we say more?


Please note: Our 9k Gold pieces are made to order and can take up to 10 - 15 days to manufacture.
Dimensions
9k Yellow Gold or Sterling Silver

Band: Width: 2.5mm
Thickness: 2mm

Stones: 2mm Round
3mm Round
5 x 3mm Oval
6 x 4mm Oval
Composition & Care
Solid 9k Gold & Sterling Silver

The best way to keep your pieces shiny is to wear them!

Silver and brass tarnish over time, but Gold does not.

Store with care in the linen bag provided, separately from other chains to avoid tangling.
Shipping Information
Made To Order
We endeavour to process all orders as quickly as possible, and should your purchased piece be in stock, we will dispatch as soon as we are able. Please note though that all online purchases should be treated as 'made to order,' so please allow 10 to 15 working days for processing and manufacturing. Once processed and manufactured, your order will be shipped. Please note that we can only start this process once we have received payment.
Please see our shipping policy.
Local Delivery
When can you expect delivery once your order has been shipped?
Cape Town: Today or Tomorrow. (Weekends excluded)
National City Centre: Within 1 - 2 working days.
Small town or regional area/ farm/ rural location: Within 3 - 5 days.
International delivery: 7 - 15 days.
Please Note: All delivery lead times are mere guidelines provided to us by courier partners. 
T's & C's
Please note that chains used in making our jewellery are not necessarily made in-house and we, therefore, urge you to be extra careful with these components.

We cannot be held responsible for the loss of any stones or damage to natural components once they have left our studio.
YES! YES! YES!
I got my ride or die ring as a birthday gift last year and I have not taken it off ever since - I'm obsessed with my hands now (always taking pictures of my ring) . It is really the best gift ever!!
Fierce feminine!
My cat claw ring is my best for adding some fierce feminine energy to a look. I love stacking it with other rings, but also wear it on its own sometimes because it is such a statement!